The adidas Samba Size Guide
Discover classic adidas heritage through the fit and feel of the one and only Samba.
About The adidas Samba
Born for the world of soccer, the adidas Samba was made for better grip on flat, hard surfaces. The Samba is still a top choice for indoor soccer games, and now different styles of the Samba reign in
cycling
, on the
golf
course, and in streetwear. Through its many forms, the Samba is universally recognizable with a suede T-Toe design for that authentic Samba look and a textured rubber cupsole inspired by soccer heritage.
How Do adidas Sambas Fit?
adidas Sambas have a regular fit, but some people find them to be slightly narrow. If you have wider feet, go up half a size for a little more room.
Measure your feet
and check the adidas Samba size chart to find your size.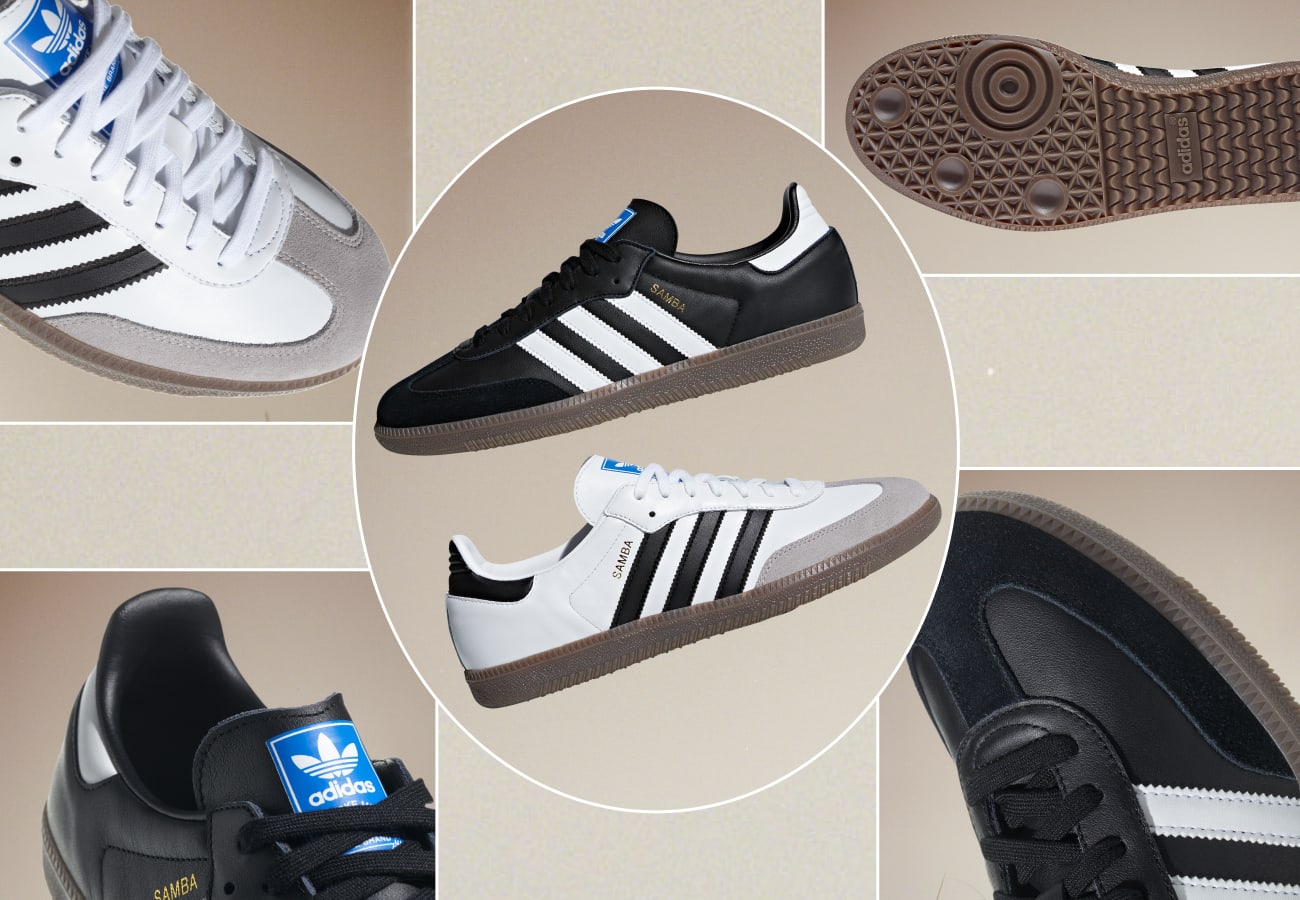 Samba OG Shoes
Staying true to their legacy, the Samba OG features a soft leather upper and suede T-Toe. Mix it up with styles that sport a full suede upper in a range of seasonal color combinations. Like all others, the Samba OG has a regular fit that leans narrow for those with wider feet.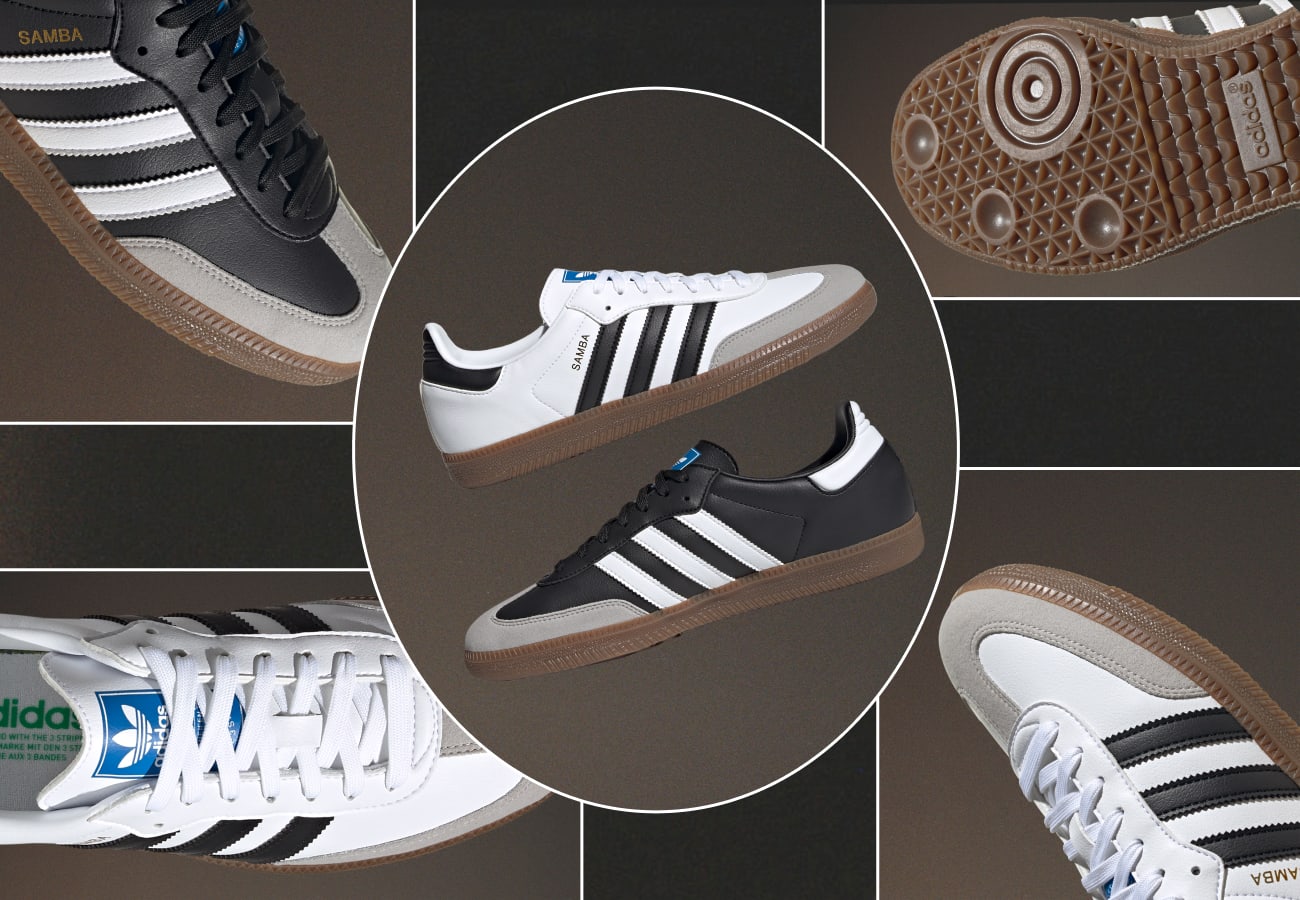 Samba Vegan Shoes
That same Samba look and feel—with the planet in mind. The Samba Vegan Shoes are made with synthetic, non-animal derived materials, and are made with recycled content as part of our ambition to end plastic waste. Samba Vegan Shoes fit just like your other favorites, but if you have wider feet then go up a half size.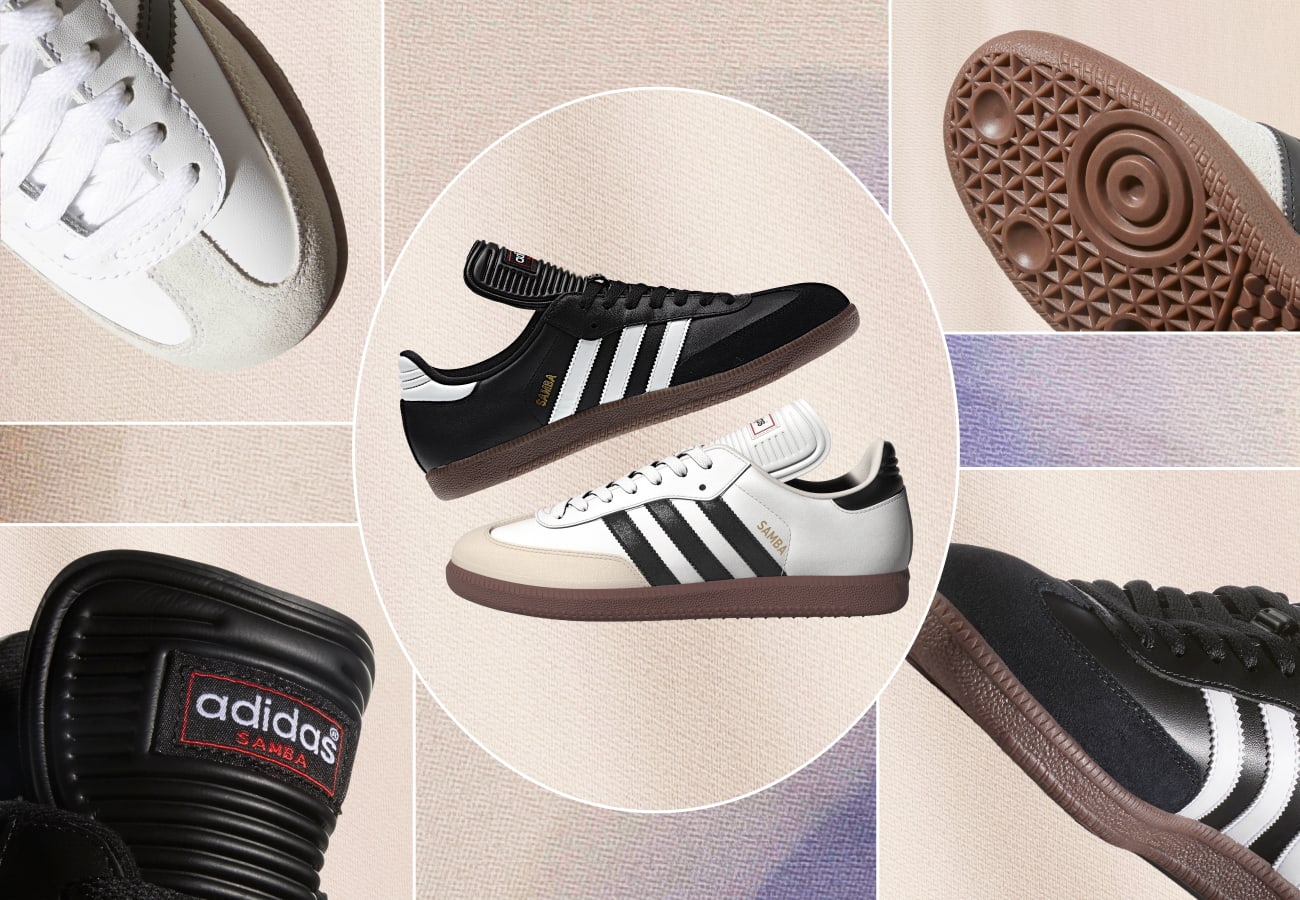 Samba Classic
Take over the indoor soccer field with speed and ultimate grip. A classic for a reason, these lightweight shoes have comfort and responsiveness so you can play your game the way you intend. They're easy to break in, and you should choose your regular size or go up half a size for a wider fit.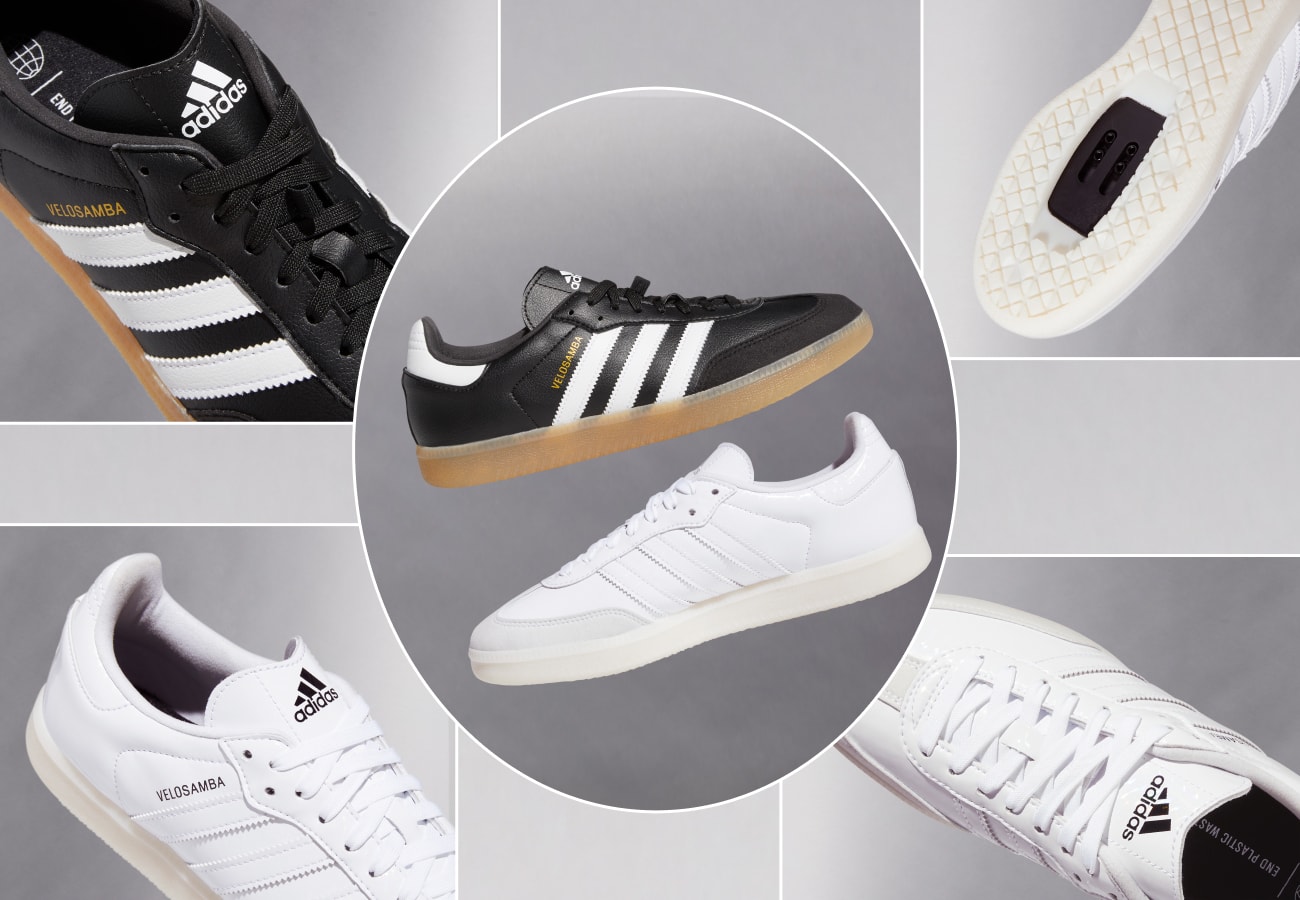 Velosamba Vegan Cycling Shoe
For the cyclist who craves that classic streetwear style on the go, the Velosamba is the perfect incognito bike shoe. Designed with bike commuting and indoor cycling in mind, the midsole is reinforced for efficient pedaling that still provides comfortable flex while walking. Pick your colors and rep the signature style of the Samba when you hit the pedals. Same as all other models, the Velosamba sports a regular fit, but size up for a wider fit.
Stay Updated
Be the first to know all about stories, launches and events.